Advertising at the University of Vienna
About 91,000 students are currently enrolled at the University of Vienna on one of its approximately 180 degree programmes. 6,700 academics and 2,700 non-academic employees ensure the smooth functioning of the University, which has research and teaching facilities at more than 60 locations in Vienna.
Advertising of your product is possible at these University of Vienna sites.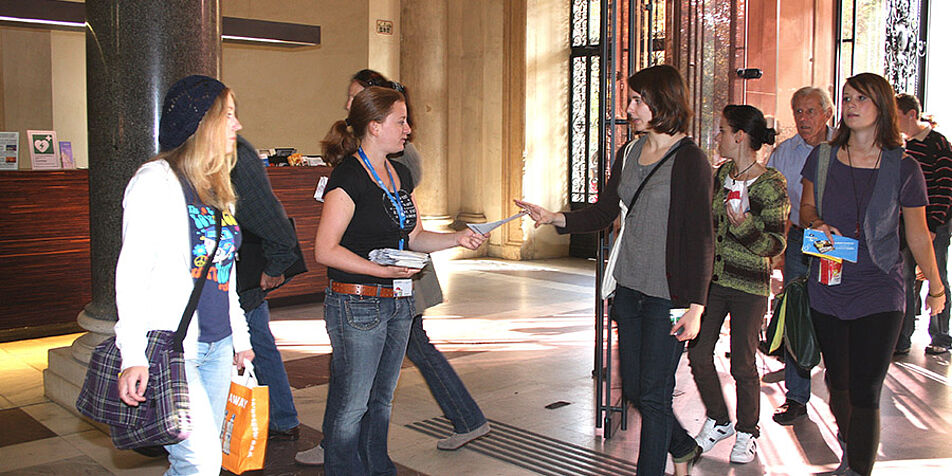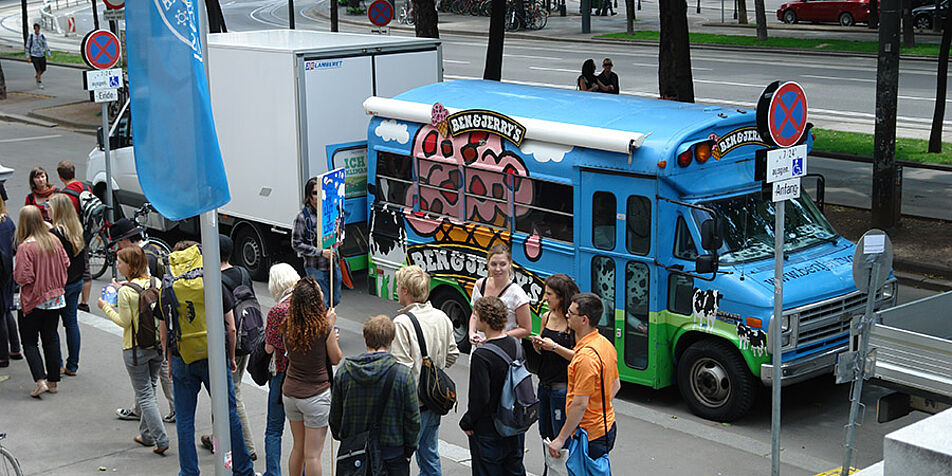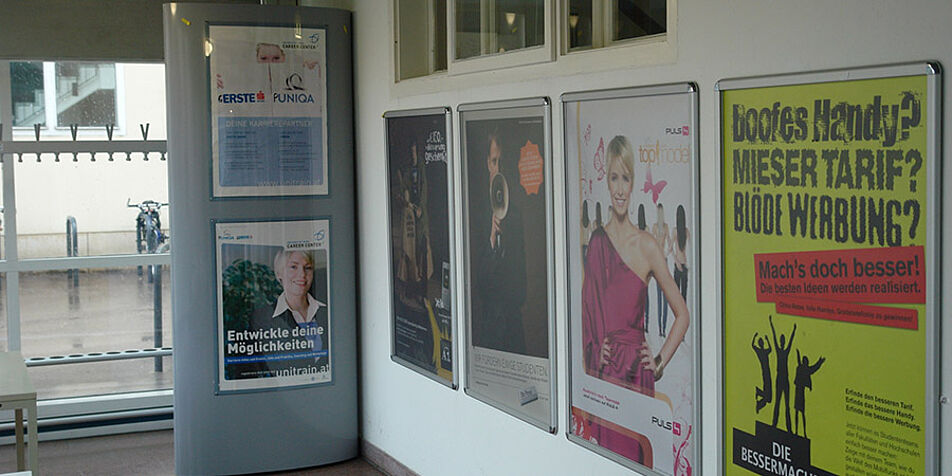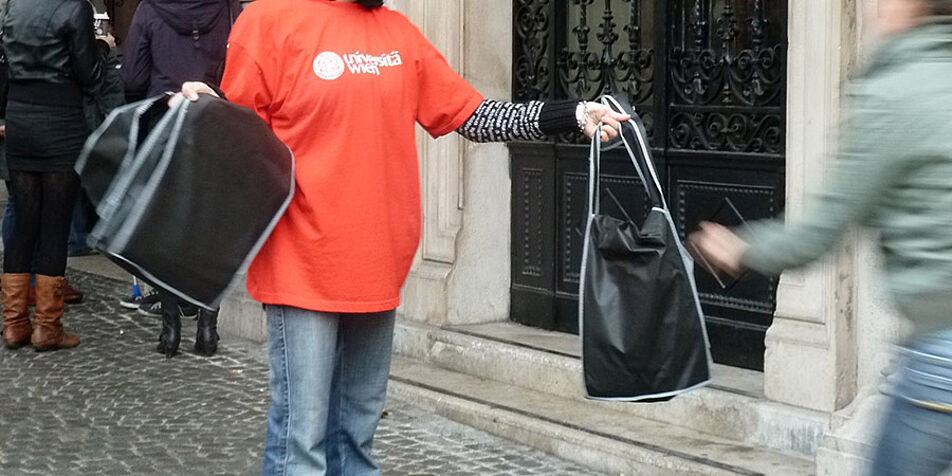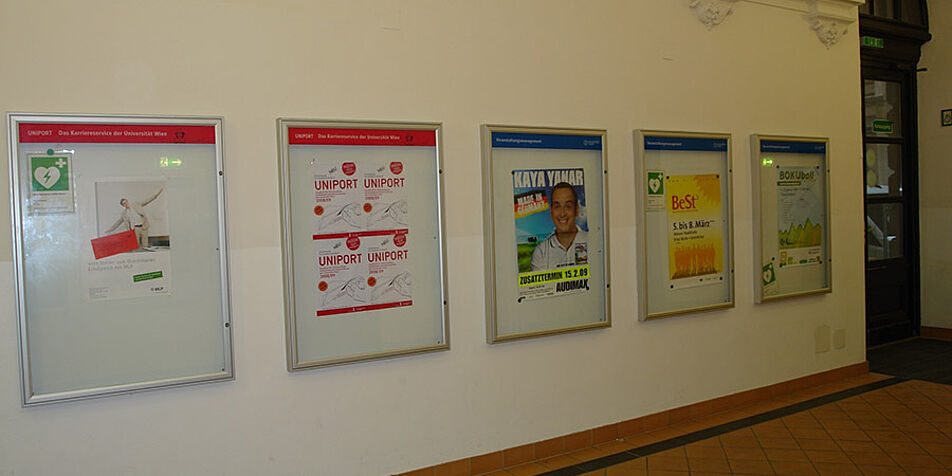 Previous Slide
Next Slide
Types of advertising at the University of Vienna
Download: General conditions Promotion I Flyer distribution I Information stands