Next graduation ceremonies from October 2022
The next graduation ceremonies will take place again from October 2022. If you do not see a corresponding date yet, it is still being arranged and will follow as soon as possible.
Certificate orders can also only be completed from October 2022.
You can book a graduation ceremony and certificate order in the registration tool (in german only).
Orders are possible as soon as you have registered under "Account".
Please note that it is only possible to register for an Academic Graduation Ceremony or order a certificate once you have taken over your official award notification from your SSC and it is legally binding.
There is currently no time restriction on how long after graduation you can attend a ceremony.
The University of Vienna congratulates you on the successful completion of your studies! This important event in your academic career is surely reason to celebrate with family and friends. The University of Vienna is glad to offer its graduation ceremonies for bachelor's, master's and doctoral students as events befitting the occasion.
The ceremonies take place in the Grosser Festsaal (Main Ceremonial Hall), a state room that provides an impressive and festive backdrop to the proceedings. Graduation ceremonies take place in the presence of the Dean and of the professor conferring the degrees. When doctorates are conferred, the Rector of the University is also present. In honour of the festive occasion, the academic officials enter the hall in full regalia, accompanied by a sceptre bearer and to a musical accompaniment.
Ceremonies for graduates of bachelor's, master's and doctoral programmes are scheduled at regular intervals. Upcoming dates for graduation ceremonies are announced on the UNIVIS system; enquiries can also be made in person at the Promotionskanzlei (the office responsible for graduation ceremonies, located in the Main Building).
Please have a look at our list of FAQs – we hope that the list provides clear and exhaustive answers to all questions you may have regarding your graduation ceremony.
ONLINE REGISTRATION SYSTEM
Dear graduate, please use the registration system (abschlussfeier-anmeldung.univie.ac.at) to register directly for participation in a graduation ceremony.
You can register as soon as all the required graduation documents have been issued. Your StudiesServiceCenter (SSC) will notify you as soon as the graduation documents have been issued and can be picked up. Further information is available here.
As soon as you are allowed to register, you can obtain information about all available ceremony dates. Please note that the number of participants per ceremony is limited and that registrations have to be made at least three weeks in advance of your preferred date. You can cancel your registration up to two weeks before the selected date. The number of available ceremony dates varies depending on circumstances.
You can address any questions to abschlussfeier@univie.ac.at.
Please note that all correspondence will be via your u:net account.
A leaflet containing more detailed information about how to register and what to expect at a graduation ceremony is available here.
We kindly ask all graduates to appear in smart attire appropriate for the occasion.
Preparatory meeting (for participating graduates)
Participation in the preparatory meeting is obligatory for every graduate, because this is where the proceedings at the ceremony are explained.
For information about what to expect at the ceremony please click here!
The meeting point for the preparatory meeting will be signposted on the first floor.
Please note that the preparatory meeting starts 30 minutes BEFORE the start of the graduation ceremony!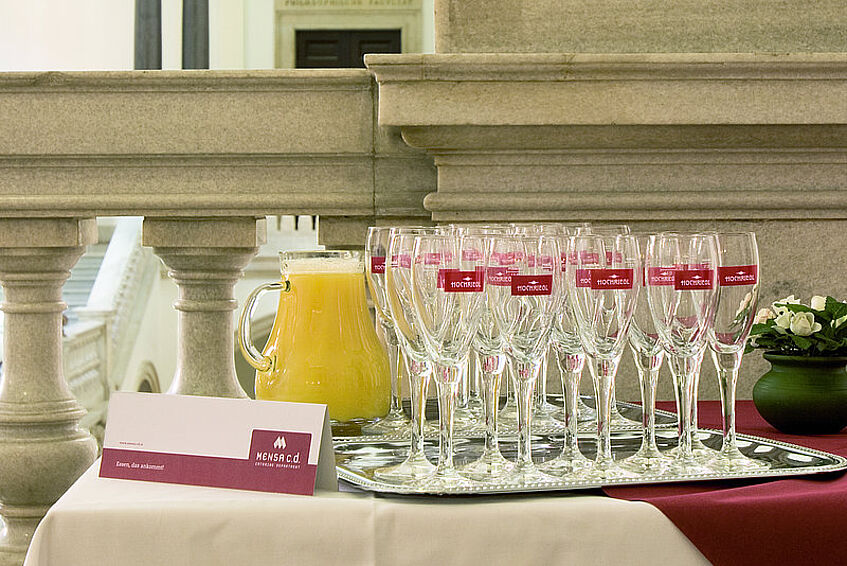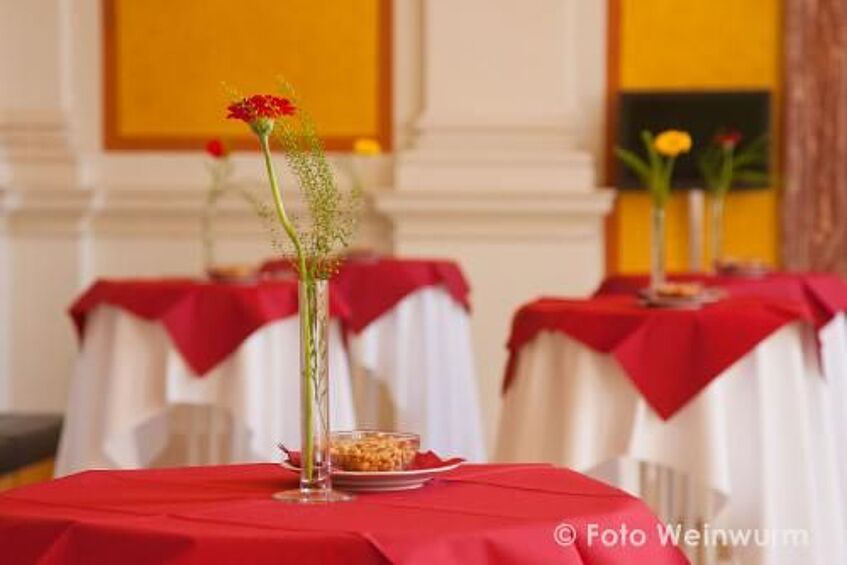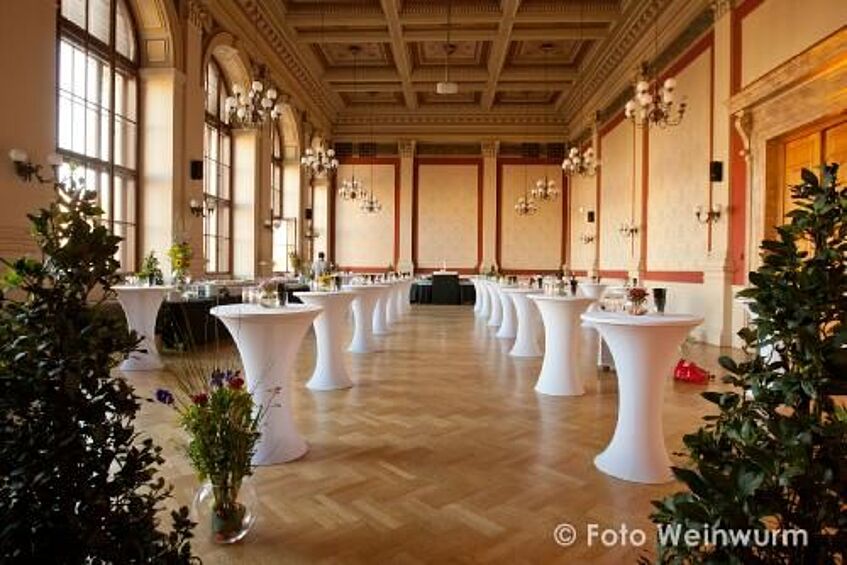 Raise a glass with family and friends to celebrate your graduation there and then. A reception in the Arcaded Courtyard or in the Kleiner Festsaal (Small Ceremonial Chamber) of the University provides the perfect setting. The Mensa Catering team will be happy to provide catering services tailored to your needs.
For further information, please send an e-mail to: andrea.eisbach@mensen.at


Professional Photographs
A photographer will be present to take photos of the solemn oath on the sceptre of the University. The photo studio Foto Sulzer has been the University's professional partner for this task since October 2014.
For photos in the period October 2012 to July 2014 please contact photo studio Foto Weinwurm:
Burggasse 56, 1070 Vienna, +43(0)1 523 74 16, info@fotoweinwurm.at
Monday – Friday, 9:00 – 18:00
If you are looking for pictures from a graduation or other academic ceremony between June 2002 and July 2012, please contact the Promotionskanzlei of the University of Vienna at abschlussfeier@univie.ac.at or call +43-1+4277-17575. If you wish to request photos, please state the date and time of the ceremony in question.
If you are looking for pictures from an academic ceremony that took place between 1983 and May 2002, please contact the Vienna University Archive, whose holdings also contain other historical picture material. Contact details for the Archive are: Archiv der Universität Wien, Postgasse 9, 1010 Vienna, T +43-1-4277-172 01, archiv@univie.ac.at.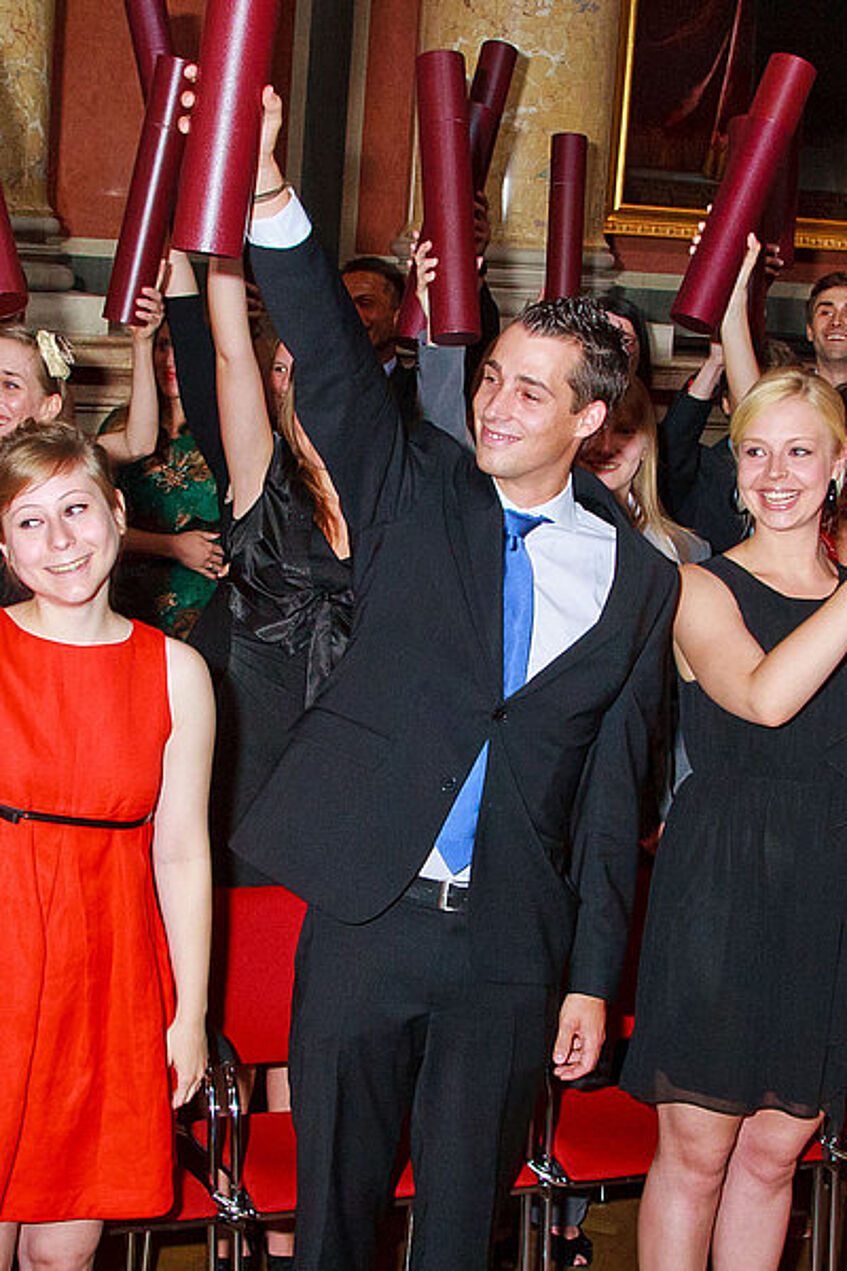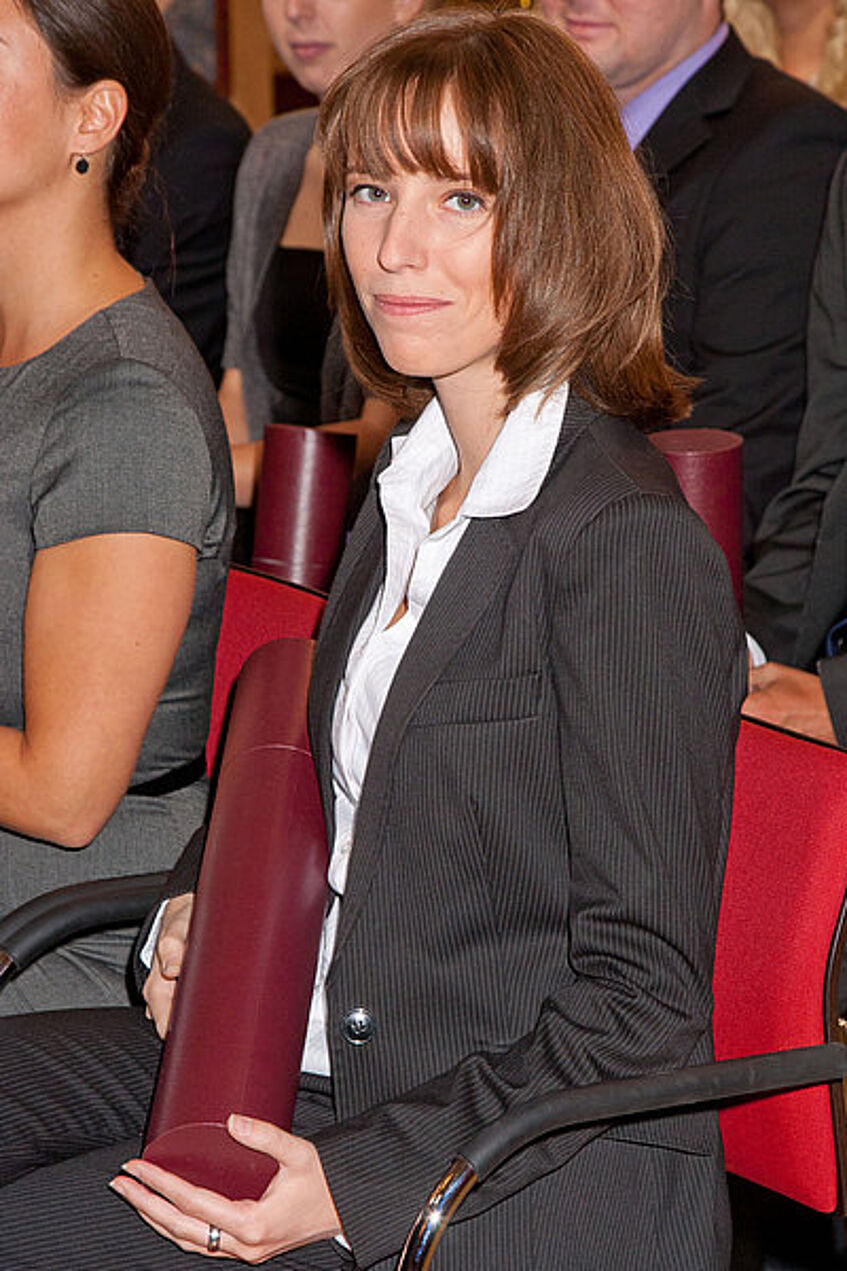 Alumni Association
We do hope that you will continue to stay in touch with your alma mater. For information about exclusive offers and interesting events for alumni, visit the website of the Alumni Association of the University of Vienna.